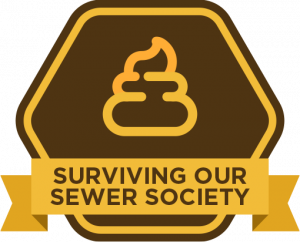 They didn't spend more time on social media.
More time reading the news.
More time watching TV.
More time surfing the web.
They Imprisoned Us
They know our minds are built for distraction.
Like Facebook they've built their honeypots to keep us trapped.
But we can break free.
We Say Time Is Precious
But how much of our lives do we piss away.
Thinking about shit we can't control.
Worried about the future. Thinking about the past.
Living in a different time, a different place, how many of us are living here today?
We Live In A Time Prison
A prison inside the prison of our minds.
We can break free.
We can live free right now.
But only we can set ourselves free.
Here's Track 4 again from Surviving Our Sewer Society, The Time Prison: