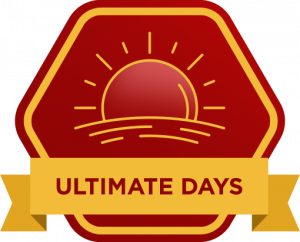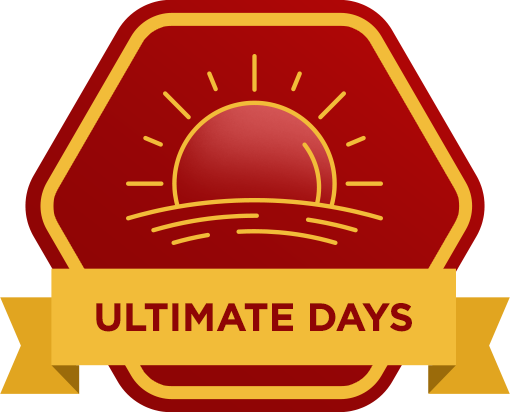 This PPP is an acronym you can use to best drive your goals.
And to feel your absolute best every day—
Power of Positive Projecting.
I'm trying to keep these letters to you tighter, so let's just get to the point.
Why PPP?
Because your brain is constantly projecting your reality.
Literally, it's looking around you right now, seeing a tiny part of the world (only as far as the eyes can see).
Yet, somehow it has an entire "movie" of what the world is.
Think about this for a moment.
Your head is filled with a projection of what you perceive the world to be based on the content you're feeding your brain.
e.g. if you saw a week of news that somehow the world had become a magical, happy utopia, how would you be imagining the world different right now?
Your life is exactly the same.
All the time your brain is referencing movies of your past, present, and projecting your future.
So make it PPP.
Using your PPP
Your brain is constantly projecting the world, and your life.
And if you allow that mind to run amok, well, honestly, it's likely to project negative to so-so realities.
Meaning, almost certainly right now your brain is projecting a world that is different to that utopia, right?
Even though you can only see perhaps 6 feet ahead to a wall, that brain is projecting 24,901 miles around you. (and also if I say it, you can project the solar system too, can't you?)
Maybe your projection of the world is "right," but the point here is…
How does it make you feel?
So, if you see the world in shambles, how does it make you feel relative to seeing your world right around you that is likely in much better shape?
Your goals work exactly the same way.
When your brain projects what you're focused on today, what does it see?
Are you running mental movies of you crushing it, or some lesser reality?
Three things here to hone your PPP—
1. Choose what you see
I was talking to a client about it this am.
You might know that I and most of my clients consume very little to zero news media.
We're militant about what we feed our brains, and are constantly focusing our time on what you can control.
Yet, there's still a part of your brain that wants to wander, and thinks that looking at the news is in some way being informed.
So, when you have a few minutes between tasks, it might want to quickly check the news to "see what is going on."
Big mistake.
To be sure, check the news and you see misery is going on!
And what I was telling my client is that I replaced that sour brain candy with a "Good Candy" folder on my browser.
In here I keep pictures of cool stuff I want to see.
Like nice sunsets, great beaches, ski mountains, winding coastal roads, phat houses, boats, cathedrals, cars, and um, some beautiful women 🙂
See, what I'm saying is—when that brain wants to wander, instead of showing it the worst of the world, show it things that feels good.
2. See your task all the way to winning
Now, this might be the best use of your PPP, especially in our context of winning.
Consider something you're focused on doing today.
You know those tasks that you have trouble getting yourself to focus on, ask yourself why?
Just think about it for a moment.
When you imagine doing that task, what are you seeing?
Are you projecting it being fun? Are you projecting it leading to the outcome you want?
e.g. Projecting a hard run that sucks vs. racing across the line and winning your proverbial gold?
Keep in mind what I wrote about Michael Phelps here, and his mental conditioning for winning gold.
Since age 7, every night before bed, he'd watch a mental movie of his perfect swim.
And sitting here (in the photo in this article) about to win another gold, looking like a man with anger management issues, he's projecting his brain swimming like a shark all the way to eating his competition!
Same in this article on Tyson, and you know Ali was the same. 
They were masters of projecting themselves stepping into the ring and pounding their way to win.
3. See your life the same way
You might not be that conscious of it…
But, how many minutes a day do you imagine your future life being absolutely amazing?
People often live like their best days were behind them.
Or, certainly, if you're allowing the news to project your future, well, it's Y2K every day.
Wars, credit crisis, 2012 apocalypse, North Korea, pandemic.
To be sure, there's always another world ending event around the corner to hijack your brain from projecting your most magical future.
Maybe that's "realistic."
Perhaps we should all be living in terror of the world collapsing around us before you ultimately die.
Or maybe this game of life is about using your Power of Positive Projecting to—
No matter what the world shows you.
Or how realistic those things might be, know you can be looking at the best of your life and the best of the world.
And at the least projecting your most positive, magical reality.
So, what are you projecting today?
Right now, what is that magical projector in your head imagining the world to be?
What is it projecting your life to be?
How about this day? What is it projecting?
And now, just this task…
What is right in front of you?
How are you seeing yourself loving being absorbed in it, driving all the way like Tyson or Phelps to massively winning?
For what it's worth, I'm projecting you living your most ultimate day… (which, another reminder, this free program for Ultimate Days will help you do.)