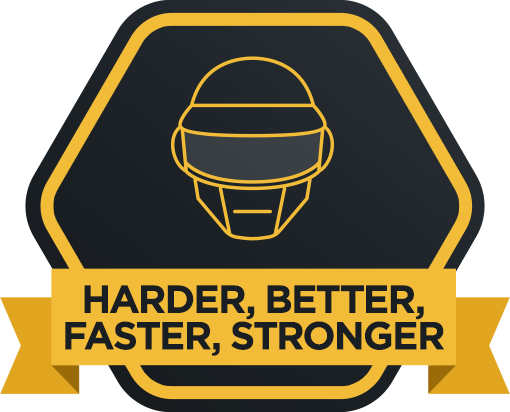 You've just gotta work harder.
Hustle, hustle, hustle. 
Grind, grind, grind. 
No, it's not just about working harder, it's about working smarter…
Ugh, whatever.
We've heard it all before.
What If There Are No More Hours?
To work harder?
To work smarter?
And you're still not winning, what do you do?
That was the problem I faced.
Working hard is easy for me.
100 hours a week, whatever.
I've worked 7 days since I was 16.
Working smarter. Duh!
But what if it's still not enough?
That's Where I Found Myself Stuck
Getting started on this stupid goal.
Write a book.
Drive these ideas into the world.
It all seemed straight forward at the time.
I'd read enough so-so books to know there was a massive need.
And enough that I'd convinced myself I was an expert.
I'd used all this work to drive my career on Wall Street.
And transform my career and life.
I could quote Emerson with the best of them.
But taking on this mission I quickly learned.
I Wasn't Good Enough
I'd solved a lot of things.
Like a hard question for many of us—How do you figure out what you want?
I'd built a powerful system to get it.
But none of that helped me when I felt stuck in a goal that was way too hard for me.
Going at it 7 days 100 hours like a maniac wasn't enough.
In fact, like a car out of fluid, it was seizing my engine.
Grinding my gears.
Blowing my gaskets.
Spinning my wheels.
And every other lame auto metaphor you can think of 🙂
I Needed More
More than working harder.
More than working smarter.
More than hustle hustle hustle.
I needed to, well, actually get better.
At doing something that was too hard.
And I needed to get harder.
To do even harder things.
And faster.
To get beyond where I was stuck, and get it done.
To get stronger.
And stronger.
To keep lifting a weight that was too heavy for me.
Perhaps 40,000 hours of research later I built this program for you, that I wish back then someone had built for me.
Here's 15 mins on the 5 reasons I needed this Masterclass on Harder, Better, Faster, Stronger that might apply to you too: