The 1% aren't winning. I say it over and over again in my work, but it's a tough pill for most people to swallow.
Intellectually, we can understand that money is not the same as happiness. But on some basic level we are all taught to equate financial success with life success. No matter what our cultural programming, it's a statistical fact that 2/3rds of workers in America, regardless of class, admit to being unhappy in their job.

But if the 1% aren't winning, who is?
The builders. Creators. Sure, many of them may not yet have the success that they want, but they are living a life of purpose, driven by a vision and passion to make the world a better place.
Here are five of my favorite builders:
1. Neil Blumenthal
Neil Blumenthal co-founded Warby Parker with $2,500 and four objectives:
Offer an amazing product

Scale a company

Do good in the world

Do it all without charging a premium
Now, the direct-to-consumer eyeglass company is valued at $1.2 billion and does all of those things.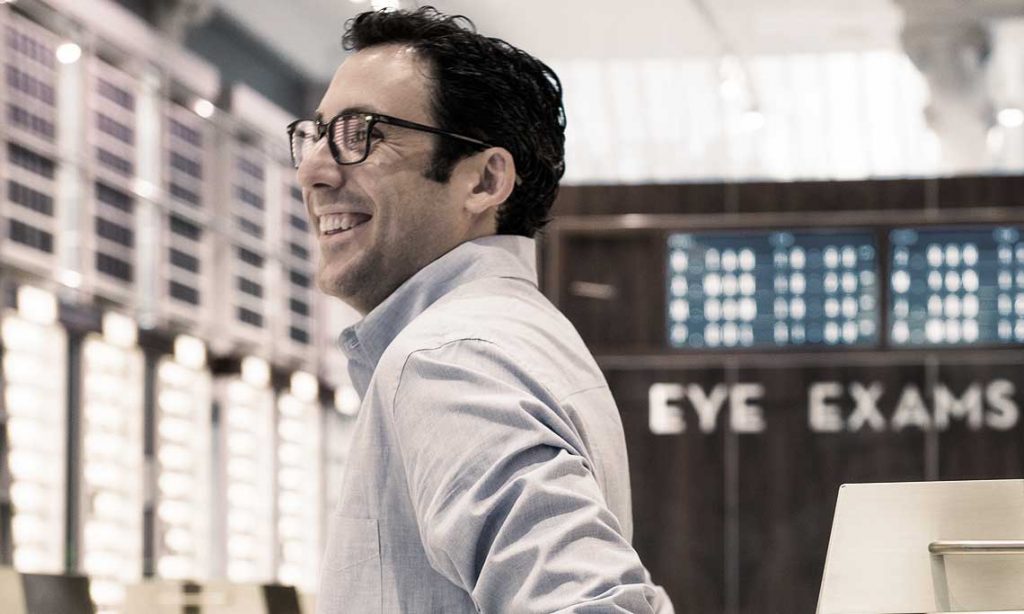 Everything I preach in my system can be seen in Neil's ascent. Articulate clear goals? He obviously did that. Develop the skills and relationships you need to win? They went into a tough market and built relationships directly with eyeglass manufacturers. Staying mission-focused? Warby Parker gives a pair of glasses to entrepreneurs in developing countries for every pair they sell, and they give children in America free glasses.
2. Christopher Gray
Many innovations in my system came as a result of my pain. I had to walk down the wrong path before I could see the better one.
That's why I always enjoy seeing young people who "get it" straight away, like Christopher Gray, founder of the now famous Scholly.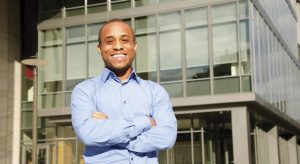 Christopher's mother lost her job in the recession, just as he was beginning to apply to colleges. At the same time, colleges became much less giving with financial aid. As a result, Christopher developed a system for raising scholarship money, which he used to personally raise $1.3 million.
Then, at 24, Christopher turned that personal system into a service, Scholly. The application uses a patented search algorithm to match students with available scholarships, and help them apply.
To date, Scholly has raised over $20 million in scholarships for over 600,000 young people.
3. Rob Rhinehart
In 2014, Rob Rhinehart began a personal experiment to see if he could create a drink that would replace his need to consume food. He tested various formulas, documenting his trials on his blog, until finally he'd invented Soylent—a liquid meal, containing all the nutrients a human needs.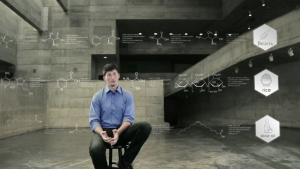 When Rob offered Soylent as a product, the world went crazy. Its Kickstarter raised $3 million, the most successful food-related Kickstarter in history, and Soylent is now valued at well over $100 million.
Rob was originally trying to systematically improve his life, and when he succeeded, he turned that system into a product. That's a sure-fire recipe for success.
Full disclosure: I've been on a mostly Soylent diet for some 18 months, including when I skied some 100 days in Vail. There are some topics I won't teach or preach, and I have no unique insights on Soylent, but if you are inclined to see food as fuel, give it a try.
4. Amara Humphry
It bugs me when people who build useless "Uber for dog-walking" apps are called innovators. They have a product that will make money, sure, but what are they really innovating?
That's why I love entrepreneurs like Amara Humphry. Education is a mess globally. Most people aren't fortunate enough to be born in an area with good free education. Even "good" education systems reward people who can do well on tests, not people who are focused on learning.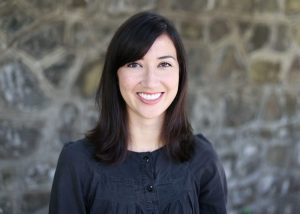 Amara Humphry cofounded Gooru, a service that makes thousands of educational courses available to young people to learn independently. The way Netflix predicts your next movie choice, Gooru responds to your input and adapts its content to help you learn in the most efficient and enjoyable way possible.
For a young person, there is nothing more important in my system for getting what you want than building the skills you need.
5. Elon Musk
Alright, fine. It's a cop-out. But, it's also not.
I couldn't write this list without Elon on it. The man who is reinventing automobiles and how they are made, sending rockets into space, and wants to colonize Mars. If anyone on Earth deserves the title "innovator," it's him.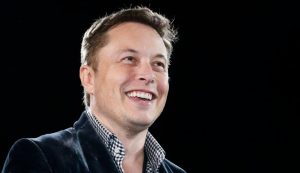 This man is the embodiment of mission-focused. He taught himself to code at age 10, started his first company at age 24, and has never stopped innovating and developing towards his loftier goals—which I can't repeat enough, include colonizing Mars.
His vision is commendable and well-documented, but it's his discipline that interests me. Elon keeps one eye on his lofty goal(s), and one eye on the step right in front of him. He never takes his foot off the gas, never stops improving one step at a time, and in the end, he wins…