Celebrity suicides tell us a lot.
Life is hard for many of us.
Irrespective of fame, fortune, and everything else, many of us struggle to make it through our days.
When you get inside people's heads it's shocking to learn how many of us are hurting deep down.
Don't Wanna Be Alive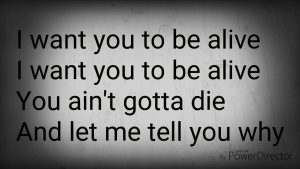 Famously, in his song about suicide prevention, 1800-273-8255, Logic sang:
I've been on the low
I been taking my time
I feel like I'm out of my mind
It feel like my life ain't mine
(Who can relate? Woo!)
A lot of us can. His song made him famous because a lot of us can relate, and when celebrities suicide a lot more of us call the hotline.
There was a time in my life when I didn't want to be alive.
I'd never consider taking my own life, but I no longer wanted to be here.
Shit was hard back then. A darkness one cannot convey. But some part of me knew that I had to move through the darkness to be found by the light.
Inside the darkness of its chrysalis the caterpillar goes through complete annihilation to emerge a butterfly, and in some ways the same is true for us humans.
Nothing Buys Light
It doesn't matter what you've got.
When the darkness comes for us, it doesn't matter how many Ferraris or Grammys you have in your collection.
We know that fame and fortune doesn't buy happiness, yet, we still believe that it does…
"But, why would Kate Spade or Anthony Bourdain or Alexander McQueen or others end their own life?" people of course ask.
Look at what emerges when even the most cherished like Prince pass, and we see life can be mind-busting hard irrespective of conditions.
High quality pain feels just as shitty as low-quality pain, and engulfed in our darkness we must find ways to keep going.
When You're Going Through Hell Keep Going
Some of the thought leaders I most respect like James Altucher talk a lot about what it took to get through their darkest times, which helps many others keep going.
Teachers who haven't seen their darkness will never get it, nor be particularly effective at guiding other people through.
If you haven't been there, I hope that you never do, because that darkness can be impossible to see your way through and even some with immense resources like Robin Williams don't make it.
It took me years of research and training with wizards to journey beyond my mind, and there's nothing more meaningful to me than helping others do the same.
To truly live is to die twice in some traditions because when you go into the darkness you are forced to confront all that is real to you in this lifetime.
To shed the ego. To question truth. To tear apart the fabric of what this life is about, and to rebirth on the other side.
Not every hero who emerges from the dark forest soars, but those who keep going through hell typically say the same thing.
I Finally Wanna Be Alive
When my head was tormented by the dark forces I was youngish, richish, and living the life I truly wanted.
But when your mind is not free, it doesn't matter what else is…
The body cannot live without the mind.
When Michael Phelps went into the darkness, 23 gold medals didn't matter to wanting to live.
Returning ecstatic from the moon led Buzz Aldrin into hell.
The Rock talked about battling years of depression.
Yet, on the other side, most who go through hell look back as Phelps did saying, "I am extremely thankful that I did not take my life."
Alessia Cara sang it well in 1800-273-8255:
It's holding on, though the road's long
And seeing light in the darkest things
And when you stare at your reflection
Finally knowing who it is
I know that you'll thank God you did
Suicide is often a permanent solution to a temporary problem and it's in that darkness we need more love from others, but even more from ourselves.
Love Yourself Like Your Life Depends On It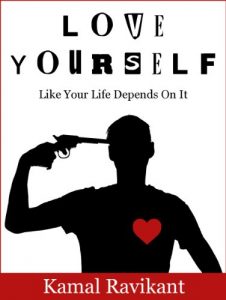 All the time another person tells my buddy Kamal that his book saved their life.
And not just people who were down and out, but leaders who one might never imagine danced with the devil.
In discovering how to love himself Kamal found a way through, and over time he's helped many others do the same.
A fixture of Silicon Valley, when he bravely chose to get up on stage at a CEO conference in 2011, Kamal was terrified to talk about the hell he had gone through.
Yet the audience was deeply moved, and his subsequent book went huge because Kamal shone a light on that darkness many of us secretly go through.
It is in those moments, as Kamal teaches, it matters most we love ourselves like our life depends on it.