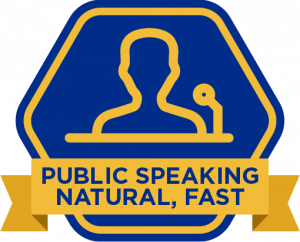 There are lots of ways leaders quickly fall.
When you're standing on the pedestal it's easy to lose your footing.
People are constantly analyzing you.
Looking for cracks, figuring out if you're really who you stand to be.
All Eyes On You
In the presidential debates just one question can end a candidate.
And the stakes can often be this high in business too.
A CEO speaking poorly on a shareholder call.
Failing communicating to the Board.
Delivering the wrong message to employees.
Sometimes leaders mess up badly and fail quickly.
But most the time we fail by leaving opportunities on the table.
Lead To Win Big
I watched a leader I respected give a speech.
He didn't speak terribly but putting his so-so foot forward made me question how far he'll go.
His business suggests he's an excellent builder, but how far can he take it from here?
If you can't speak well in public, how big can you lead?
If you can't rally a big team, large group of customers, shareholders, heck, even a Board?
Might Not Be Fatal, But
Plenty of leaders get away with being so-so public speakers.
It may not be fatal, but how much opportunity are they missing?
A football coach so-so at rallying the team?
A general who so-so fires up the troops?
A CEO who only so-so energizes her team to go out and win?
Poor public speaking might not be fatal but what more is possible being great?
Hard To Learn
Of course public speaking is challenging for many of us.
It strikes our deepest fears.
And can be hard to learn.
That's why I built this Public Speaking Natural, FAST, Masterclass.
For ambitious leaders who have no time to waste leading big.
Here's 4 mins on the leader who is leaving opportunity on the table: