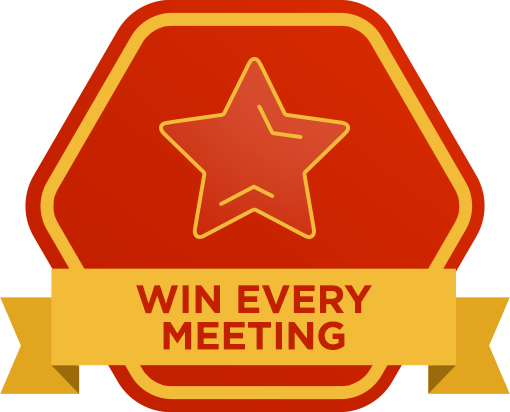 What leads you to feel confident?
You don't often hear that question, do you?
Instead, what you most often hear is when someone lacks confidence.
Because the brain works on "deletion," often people ONLY talk about confidence when it's lacking.
But you rarely hear about all the ways someone is confident, do you?
Which, as it turns out, is the shortest path to solving any lack of confidence.
Confidence is contextualized
What I mean here is, when people lack confidence they tend to "generalize" the problem.
Meaning they'll make an overarching statement like—
"I lack confidence."
Or lacking confidence in a certain context, they'll generalize this too—
e.g. "I lack confidence at public speaking."
If you point out to them, "You've been speaking in public your entire life!"
They'll say, "Hahaha, you know that's not what I mean."
But, actually, that is what I mean.
It's an obvious fact that you speak to people in public!
Yet, in their brain, and for many of us, something changes when the context is "public" speaking.
It's like firing a loaded gun
One thing I learned training to shoot with Navy SEALs is how your brain responds differently to a loaded gun.
Dry firing, meaning, pulling the trigger of an empty weapon, it's easier to hold the gun still.
Pick it up. Point. Pull the trigger.
What's the big deal?
Nothing!
Because there are zero consequences.
Chamber a round, however, and your brain responds differently.
It's like trading for paper profits vs. trading for REAL profit or, most importantly, loss.
When the situation is real, your brain and nervous system respond differently.
Hence, training is next to USELESS, unless you are simulating REAL conditions.
Back to business…
Last week I spoke to a leader who is raising capital.
Her problem was, walking into these meetings, she lacked her typical confidence.
In her mind this lack of confidence came from meeting with a group of different people who are "judging" her.
When, the fact is, as CEO, she's well used to being judged!
And her problem was far more nuanced.
She lacked confidence in this context.
Certainly she's a master at driving meetings.
But because she lacks experience at capital raising meetings, she lacked her typical confidence.
The investment bank that sent her my way had done all their typical preparation with her.
But as soon as she stepped into a real meeting, with real investors…
She lacked the confidence she needs to drive the results she wants.
Her question to me was, "How can I be confident in much more challenging settings, but lack confidence here?"
Easy.
Competence drives confidence
That was her ONLY problem.
Meaning, she was confident speaking in front of people.
Heck, she's magical on a stage in front of an entire ballroom of employees and customers!
But she lacks the confidence to drive capital raising meetings because…
Well…
She's never done it before!
I asked her, "If your son lacked confidence at something he'd never done, would that surprise you?"
"Of course not," she said.
"Would you get frustrated or disappointed with him?"
"Of course not," she repeated.
"Yet, that's what you're doing to yourself!"
Ultimately, she didn't need more confidence.
She needed me to "map across" her confidence from a different context so she could have it in this context.
And then, as importantly, she needed a method for being competent at capital raising that would develop her confidence.
Preparation drives competence drives confidence
That's the key that we ended up spending most of our meeting on.
I walked her through my 3 step method for winning every meeting.
And equipped her with some tools from my system for raising capital bigger, faster, easier.
But, most importantly, we put pen to paper on her method for best preparing herself for CRUSHING these meetings.
She REALLY got it, fast!
Before, she'd felt like her lack of confidence was lacking being fast on her feet.
Whereas now she saw it came back to stepping into her meetings better prepared.
As she put it, "I'm not very competent at this yet, so you need to prepare even more."
That's right, isn't it?
It's like your first years driving a car, where it takes far more concentration to be safe.
But as you build competence at anything, you require far less preparation to be confident.
Where is this most valuable for you?
Does this make sense to you what I'm trying to convey?
That many of us compound a lack of confidence in one context by talking about how we lack confidence!
But, when you see confidence in context.
And that it ultimately comes back to competence…
You can build methods to develop your competence which drives your confidence.
With this in mind, is there any context that comes to mind for you?
Any area of your business, career, life where you'd like to be more confident?
Perhaps now you might even see that just a touch more competence can massively amplify your confidence?