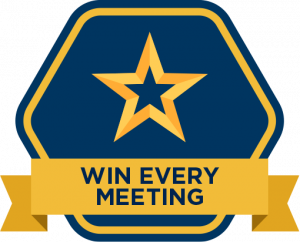 When I first began this work I never imagined this was what I needed.
Back then I was focused on the big picture.
What do I want?
How do you get it? 
What does it take to create the career and life you truly want? 
Over years I came to see it smaller.
The Small Picture
See, I built a system for driving your career anywhere you want to go.
Yet what matters most in the system is driving forward every day.
You can't know where your path leads, yet you do know taking your best actions today, you're best driving there.
In reading thousands of books I learned the long way, it doesn't matter what you know.
What matters is how you're putting the best ideas to work every day.
A Game Of Inches
A football team wins a season by making many winning plays.
It doesn't matter how much they know about winning, only how good they make winning plays.
Winning in business is the same.
You might not know how you'll drive your business to the top.
Build your top team, drive sales, win over the Board, raise capital, etc.
But you do know if you win your meetings today, and the next, and after, you're driving the best you can.
"I Already Know How To Do That"
I was "good" at communicating.
I worked at Goldman Sachs. We ate meetings for breakfast, lunch and dinner.
What more was there to it?
Yet, as I honed in on the small picture I could see this was the entire game.
Not whether you can show up at a meeting and do just fine.
You never just show up at an exam or job interview!
If you're looking to drive top performance in winning your meetings, how do best prepare like a pro athlete on GameDay?
Being Best Prepared
You can know everything about boxing, but stepping in the ring you must be prepared.
A pro boxer spends months preparing for a fight and hours getting fight ready.
Stepping into your meetings, how have you best prepared?
What is your method for driving top performance and results?
We know goals matter, so how do you set clear intent?
Show up game ready in the right state of mind?
You're driving to an outcome, so, what, specifically, are your winning plays?
What tools of communications, selling, and influence have you best prepared?
I Needed A System
Over thousands of hours of research I saw knowing this stuff isn't enough.
What I needed and so too do my clients is a highly systematic method for preparing like a pro and driving your best game.
That's the System For Winning Every Meeting.
Here's Track 2 from The Masterclass, an overview of the system:
P.S. You can listen to previously published tracks from this Masterclass here.