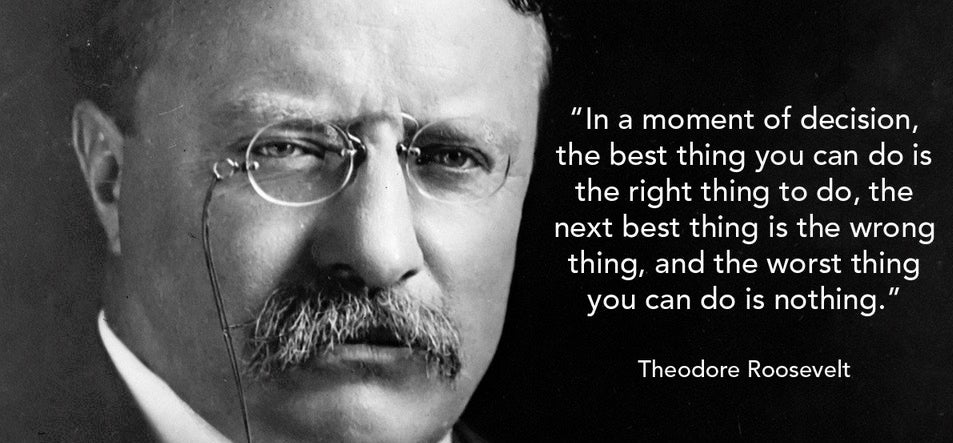 Do you know this expression?
To pull a thread and get the whole ball of yarn?
Is it something that resonates with you?
I often use it in the context of continuing to drive forward, even if you DON'T know how.
This is especially valuable when you're stuck, not knowing what to do.
Just do something
In my 21 years of researching extreme human performance this one thing is CERTAIN TO ME—
The ONLY time you fail is when you give up and stop trying.
I know this is cliché, but over and over again it's been proven true.
Even when things are HOPELESS, so long as you keep looking for a way to win, it's ALWAYS possible.
And even if it's not, you at least know that you did EVERYTHING you possibly could.
But of course this can be extremely hard, especially when the stakes are high and you have NO CLUE what to do.
Or how to do it.
In those moments you can stay stuck, sometimes for a long time.
The solution is to just do something; just about anything will do.
Momentum is EVERYTHING
You can stay stuck for years, really a lifetime, if you choose.
I'm sure that like me you know plenty of people who will stay—
Stuck in jobs they hate
Stuck in businesses they're failing to scale
Stuck in bad relationships
Dreaming of what they truly want, but stuck for taking action
Unfortunately feeling stuck, like a victim mindset, quickly becomes habitual, which is why it can be so hard to break out of here.
Sometimes it makes sense to take a breather, step back from it for a bit, and see what new ideas come to you.
But most times you're best off doing something, anything, that keeps you moving forward building momentum.
That's what you see from Jeff and Elon over decades of business building, constantly solving for the next
It's like Theodore Roosevelt said—
In any moment of decision, the best thing you can do is the right thing, the next best thing is the wrong thing, and the worst thing you can do is nothing.
That's why…
I started to write you about the work I've done this year on Jeff Bezos and Elon Musk.
As I wrote about here, the original plan made far more sense—We'd get the program finished and then share it with you.
But that's where we ran out of yarn.
It was just TOO HARD to bring this program together for you.
Back then I didn't know how to move it forward, or even if we could, but I knew the danger of staying stuck there.
So I started writing you about it, some of you kept responding, I kept pulling new threads, and Bob's your uncle—
The whole ball of yarn pulled through.
We've now shot the final version and it's halfway through editing.
I'll share it with you in the coming week, but for now I wanted to address this crucial topic to keep moving forward with you.
How does this relate to you?
Do you know this type of scenario?
Where perhaps there's something you want to do, but you don't know how to do it?
Or you're thinking through what to do, but you can't quite figure out the right action?
Most the time this problem is caused by thinking too far ahead in time and thinking too big.
Instead, you want to shrink it down.
Just look for the tiniest next step, keep pulling on the next tiniest thread.
And who knows this might pull through your whole ball of yarn too.
P.S. You can check out the program on Elon Musk and Jeff Bezos here.