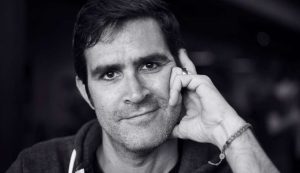 I'm starting a podcast interviewing entrepreneurs, VCs, PEs, and others who have built winning businesses.
Doing so we blasted a big list, which included serial entrepreneur and angel investor, Ted Rheingold.
I didn't know Ted and didn't know he died a year ago, but his auto-response still deeply touched me more than many humans who claim to still be alive.
His message asks us to "keep these very important messages in place," so I'm passing it on.
It' unlikely I'll able to get back to you
Was the subject line. He went on to write:
My cancer (ccRCC, metastic) has gotten the upper hand and I'll be putting all my resources into managing it.
In my stread, please keep these  very important messages in place:
* be good to each other
* enjoy evert day
* wanting is suffering
* The journey is still the destination, now more than every
* the trend of purpose is coming like a tidal wave, get out a heard of
it. enjoy the ride. die fulfilled.
* Reframe your thinking of "what your career can do for you," into
"what can your career do for others," and wonderful, meaningful work
awaits you.
Time Waits For None Of Us
None of us are getting out of this game alive.
Our grandest lives are happening right now, whether we're living them or not.
If you're already fully living, give even more, give so much of yourself that you die with nothing left to give.
And, if you're not, when are you waiting for?
So many of us are dying like losers thinking we're winning, when we can be playing the grandest game of our lives!