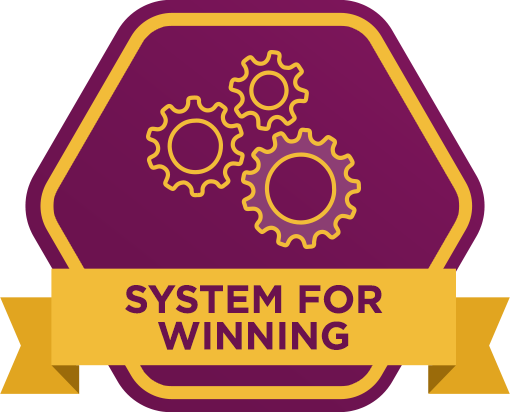 Many of us are fascinated by BIG winners.
Often we want to celebrate them.
Be fans.
Put them on a pedestal.
Point to them for this or that reason.
I like to model them for one SELFISH reason.
Do what they do
The first leader I modeled publicly and wrote a book on got me in trouble.
Because that leader was Donald Trump!
I never intended to get caught up in the political dumpster fire.
My ONLY intent was to break down his winning influence.
So others like you (and me) can take over the world too 🙂
See, that's what I care about in modeling other people's winning.
I could care less talking about that person and what they've achieved.
My focus is on getting clear on how they win, so you can do it too.
It's the same with Elon Musk.
How does Elon Musk win?
Elon Musk's method for winning is SHOCKINGLY simple.
In fact, it's much the same method I saw over and over again in my career on Wall Street.
And from working with top leaders.
You might call it—dog on a bone.
It's absolutely being ALL over EVERYTHING ALL the time!
Working around the clock.
Willing things to happen.
Doing the impossible, by being impossibly driven.
It's NOT complicated.
It's just few people will EVER want to do it
Elon Musk says the same thing himself.
Basically, he says stuff like, you don't want to live in my head.
Because his head is EXTREME.
He's dreaming massive.
Massively driven.
Making HUGE bets.
Shooting beyond the stars, and Mars.
He has his sights set on crushing a handful of what many might have considered impossible missions.
And his method reflects it.
The Elon Musk 11 principles (+2 "hidden levers")
I haven't yet decided what to do with the work I've done on Elon Musk.
I'm using it quite extensively with some clients, and a little for myself.
Certainly I want to share it more broadly, but there's some secret stuff I'd prefer to avoid talking about publicly.
What I'd say for now is…
To overly simplify the method I've DECODED from Elon Musk, you see these four things:
1. Dream massive
2. Take UNREASONABLE risk
3. Go all in
4. Target EXCELLENCE and stop at nothing to achieve it
The final one is BY FAR the most important.
Why?
Because, in short, EVERYTHING he does would FAIL without this.
Elon Musk targets perfection and drives himself and his team around the clock to achieve it.
Like Steve Jobs he has a maniacal and tyrannical focus on detail.
And he can be obsessed with the smallest things.
e.g. The screws holding the sun visor in his Teslas, he described like having tiny knives poking him in the eyes until he got it right!
Time and time again he's failed.
e.g. Like the first 3 SpaceX rockets exploding at launch.
Yet he just comes back to the lab and focuses on how to keep getting better and better and better…
And better and better and better and better…
And better and better and better…
All the way until he dies or wins
You might know from my System for Doing What You Want…
After a decade of research, thousands of books and tens of thousands of hours on these topics…
I concluded this was the Second Secret to Doing What You Want.
Not just getting better and better and better and better…
But getting better and better through a system of continuous improvement.
So that no matter what your goal, you have a way of doing it better and better and better and better…
All the way until you WIN.
It is this SIMPLE, and then it's not
See, the strangest thing to convey about people like Elon Musk is…
Just about ANYONE can achieve like they do.
Yes, he's clearly a very smart fellow.
And has done incredible things.
He's built and invested great wealth, taken enormous risk, gone all in, etc.
Yet, in the end his method comes back to doing WHATEVER it takes to win.
He recognizes how impossible his goals are…
And accepts nothing but perfection from him and his team.
Near EVERYONE wants to win…
But few are willing to set enormous goals and continuously improve all the way until they do.
What about you?
What does this make you think for your goals?
Your method?
Do you have what you need to keep driving your winning?
Must you get better and better and better and better and…
Are you?
Why?
Why not?
P.S. If you want a fast way to get my system for winning working for you, you might get oodles of value from this presentation.