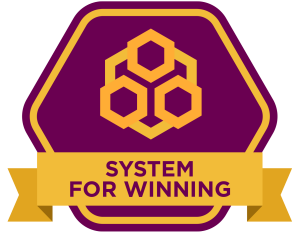 #metoo leaves our heads shaking, doesn't it?
When people feel empowered to speak up, the things that come out.
What us humans do—men and women—when we have power over others.
Who we believe and who we don't.
Who is guilty and who is tried by media?
What about Tony Robbins and what he may have done in the 80s, 90s, 00s?
I Know What Tony Did In The 80s
He created some of the most powerful programs in personal development.
IMO Tony's Personal Power is the best program ever released in personal development… Period.
Tony got what many in the change community still fail to get—conditioning and using the body to change energy (what he basically calls state).
And over decades he has positively affected millions of lives.
Tony may have done more good than most the field of psychology but…
How Much Bad?
When you're trained by people who made Tony you see his game.
For instance, his documentary I Am Not Your Guru is a highly manipulative title.
The brain doesn't process negation, and if you look at his "cult" you see, indeed, Tony is nothing but the guru.
Like an informercial, you can't just show up once, wait, there's always more…
Like Werner Erhard his work can be stupidly confronting.
Like L. Ron Hubbard it's not for a discerning mind.
Like Joel Osteen he spews questionable value to a desperately dependent audience.
Like Burchard he's inspired a generation of Internet marketers peddling me-too ideas.
Is the giant falling or…
Was He Ever A Giant?
Or a salesperson of giants' ideas?
He started out selling Jim Rohn's tapes with, as he describes, questionable ethics.
Few NLPers have much regard for Tony—some are wildly envious—and the way he positions his not-not-NLP, NAC.
Everyone agrees he's an incredible salesperson.
And for decades has up-sold, cross-sold, financed people who can't afford his pricey programs.
So desperate for his billion, how much has he lost his way helping others, helping himself?
Whose to know?
What I do know is…
He's Still Selling The 80s
Personal Power was phenomenal, yet Tony's still teaching it.
Like a one hit wonder still touring, for decades he's been singing the same old song.
Because I'm deep into personal development, I of course have never been to his seminar.
Yet I'm told they're exactly the same as they were in the 80s.
He's still cussing his ass off like a Richard wanna-be, but will never-be.
Name-dropping the same stories, using the same tired devices like his 6 Human Needs teaching that got him #metoo'd.
The self-proclaimed giant of what people equate to personal development hasn't developed in decades.
What he has developed is the way he sells, peddling the same stuff new ways.
Like his book on money which was absolute horse shit, driving assets into highly questionable strategies. 
We Need Better and Better and Better…
For too long personal development has been the domain of marketers spewing me-too ideas.
Over thousands of years giants of humanity have worked tirelessly, mostly in secret, with few chanting their names, propelling our species forward.
And perhaps like never before, at this crucial time for our planet, species, for all, we need a new generation of developers.
Not those who talk serving, but who bleed to serve.
Not those who talk developing, but who develop better and better and better and better and better and better and…
Here's 15mins on my System For Winning again:
Listen to previous tracks from this Masterclass:
WW John Wick Do? (And get your John Wick on here… )
What Rajs, Hedge Fund Scammers, And College Scammers All Need