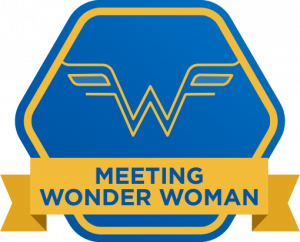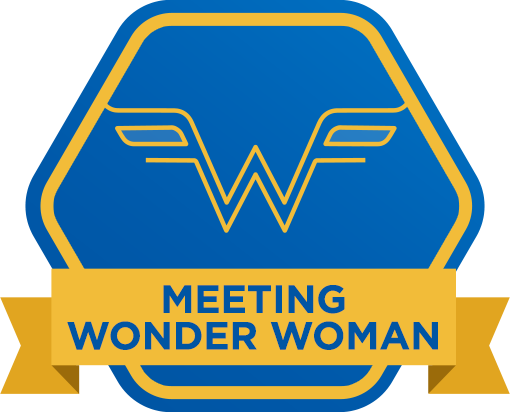 I've been having a lot more sex.
There I said it…
Despite that old song we don't talk about sex, do we?
Even some couples in long-term relationships are uncomfortable talking about sex, let alone doing it with gusto.
So why am I sharing this with you?
2 September Man upgrades
There are two things I'm working on in September Man this relates to.
First, August and September Man are about being more open.
Instead of living my 3 lives—public, private, secret—I'm being more open about what I think and do.
Second thing I'm working on in September Man is taking sex to an even higher level.
See, because what I'm going to share with you is how you use sex as a tool of evolution.
We're not just talking about pleasure here, although the sex pleasure might be the ultimate physical sensation.
We are talking about how you use sex to elevate the mind and your life.
So you can use the sex and love energy to drive your goals.
But it "cums" with a catch…
Actually, the catch is, you can't cum…
Really understand sex
Some years ago an old buddy came to me addicted to porn.
Hours a day he'd been watching porn, and obviously felt he was wasting his life.
"Your problem isn't the porn," I told him, "It's that you're cumming."
"Your pissing away your time and perhaps your greatest life energy when you can be directing both into your most important goals."
Sex is obviously perverted in our society.
Dirty. Lude. Shameful to talk about. Embarrassing even for plenty parents to raise with their spouses, let alone kids.
There are groups around the world who still hold sex in its rightful exulted place, which is, literally, the seed of creation.
But certainly in our western world sex is profane.
An occult practitioner I know says, "Sex is sold everywhere, but available nowhere."
What he means is that sex is of course the most marketed product on the planet.
I'm not just talking about the sex trade, which is everywhere, but utilizing sex and sex symbols to sell more or less every piece of media and product.
Yet, talk about sex openly, or see it as a more valid topic than say politics or sport or news or…
And well, now you're a horny devil.
Most sex is awful
Many sexual relationships are stilted.
A common pattern is monogamy =  boring sex.
Sex becomes routine.
Pump and dump.
Boring missionary sex is the norm.
Also common is sex becomes an emotional trade.
Meaning, many men are so emotionally retarded, and their spouses are deeply craving connection, that they hold back sex as a means to get at least some emotion, even if it's just sexual frustration.
Then when sex does happen it's quick and lame.
Singles sex, although vicariously lived by many married, is mostly much worse.
Drunken.
Shameful.
Animalistic.
Hookups.
Of course when it happens it's fun like a drunken night out, but the baggage can weigh down all the fun.
How much are we making love?
Porn doesn't show much making love, does it?
Because our sex education is even more impotent than most parents ability to talk to their kids about sex, that's how we learn.
Especially now with our porn infested internet.
As young men learn sex from porn, banging away is the norm.
Of course women have never fallen for that, but they have been conditioned by society to accept that's as good as it gets.
It's no surprise, of course.
Survival and replication are the two most base biological drivers.
Literally, if you see yourself as the biological machine we talked about here, and ask yourself what it's built to do, the answer is multiply.
Cells multiply to grow you from sperm into one who makes or transmutes sperm.
And with the sex urge so strong we bang and multiply like rabbits.
We politely use the phrase "making love," but how often are we?
REALLY "making" love
There is nothing I do in this world that purely comes back to being a human animal.
Every single thing I do is in the pursuit of truth and human evolution for creating your most magical life.
As I wrote you here, when I eat, it's not for pleasure, but fueling, and optimizing energy in the human machine.
Sex for me is much the same.
I'm not doing it to get my rocks off.
In fact, as I alluded to above, and we'll talk more about below, that's one thing I train to avoid.
I'm using sex to build and maintain "high energy."
And also to deeply practice "making" the energy of love.
Now, I should say here, I'm not in a monogamous relationship, and my definition of love might not fit others.
Ironically our society talks about unconditional love, yet somehow we fail to see that marriage is entirely conditional.
You might ask, how can I love the women I have sex with if we're not committed?
Maybe I don't love them, or they don't love me, but together we are well practicing making love, building up love energy.
My sex partners you might think of as training partners.
Friends with benefits is a lame way to say it.
We have deep friendship and love for playing, and we're using sex as a tool to feel more pleasure, make more love…
And, most importantly, drive your goals!
Sex transmutation
In the bestselling self-help book in history, Think and Grow Rich by Napoleon Hill, Chapter 11 is devoted to The Mystery of Sex Transmutation.
I point this out to illustrate that what I'm sharing with you isn't some super secret tradition.
It's just one of the many topics that gets ignored in his works, maybe coz it's taboo, even though he's leaving the most important clues.
You might know that his book is all about building high vibrating energy, of which sex and love are ranked as the top 2!
If you go deep into the energetic nature of reality, you develop a deep appreciation of what he really means.
But even if you don't buy any of that stuff, just on a base physical level you know that the feelings of sex and love are most dominant in you.
Sex transmutation is about best using these energies through practice building them up over and over again, and transmuting them into more important goals.
One might say this is the true meaning of alchemy.
The metaphor of turning the base metal lead into gold is transmuting these highest energies into material things.
But here's the catch…
No sex before a game
You certainly know that many athletes avoid sex before a competition.
In boxing or fighting sports you might hear this referred to as building a batch.
This means in the lead up to a fight, you want to retain your most primal energy, that fight or flight.
Rather than pissing away that precious energy, you're building it up so you can unleash it your game.
Our game is mastering life.
It is deeply understanding the true nature of reality, the underlying constructs for reality creation, and being able to do it.
Yes, yes, I know I'm talking off the planet level stuff here, what I refer to as Level 5 reality creation.
But even at the most practical Levels 1-3, you know that more energy leads to more life and more winning.
Try walking in and winning a meeting when you're all ugh, low energy, lacking charisma, etc.
Vs. walking in full of life, engaging people with so much energy because you are literally, full of energy.
This is why my Masterclasses for winning every meeting or raising capital or rainmaking bankers or meeting wonder women or public speaking, etc. ultimately come back to getting yourself in your best energies.
Not just showing up how you woke up but training yourself to operate in these higher energies.
This is exactly what we were talking about here on waking up full of energy.
And we're doing exactly the same with sex.
More sex, less cumming
A hypnotist I went to see some 10 years ago first got me thinking on this.
As we got to know each other she told me that with her husband they were practicing sex without orgasms.
"What happens after you cum?" she asked me.
Of course every man and woman knows where she's headed here…
The man rolls over and goes to sleep.
Typically the woman wants more emotional comfort, to be held, or to still be wanted like he wanted her at the height of his sexual frenzy.
But all that is gone.
Blown away on a towel, sheets, dommy, or leaking out of her, while he drifts to sleep.
"And that's only your side of it," she said.
From the woman's side it's much the same, although perhaps the energy is even more precious.
As Dan Brown points out, the holy grail might be the chalice we call the vagina.
And the female sexual energy might very well be the most powerful energy on the planet.
I see it like a storm swelling, as she builds, and builds, and builds, and builds sexual energy, rather than blowing her top, using this energy for more winning!
Building the dam…
Writing this I got that image of the dam prophylactic that I learned about in sex ed.
Never seen one in real life, but it's the same metaphor a client just gave me.
He said, "When we got on this call I felt like I'd been filling up the dam."
Over the last week he'd been having lots of great ideas about driving his business forward, and he felt like the dam was pretty full.
The problem was that he didn't know what direction to take, so it had felt somewhat overwhelming to him.
But as we talked about his key priorities for the week, it all became clear.
About 38 minutes into the call, he said, "Let's end it."
Now he saw exactly what he needed to do.
And if he didn't jump off the call and dive into it, he felt like that dam might overflow and the water would be wasted.
Now he knew what to do, he needed to channel the energy.
What we're doing here
A reason you're reading this is because I took this as a "sign."
See, in the past I've written hundreds of articles on certain topics that I didn't feel were right to share with you.
And pre-August and September Man this likely would have been added to the batch.
But this sign tells me to go with it.
And this is a key part of the September Man Upgrade.
For too long I've held back from talking about what I really do.
Let alone from sharing what I perceive to be the most important human knowledge.
A problem is that most of this flies in the face of what we perceive to be "normal," even though it's obvious what's "normal" is hardly creating our best lives and world.
At the core of my work for Doing What You Want is the worst type of normal I perceive in our world.
That basically every human is a slave, living a shadow of the life that is possible, and you deserve.
And this too comes back to this topic for me.
You see, for too long I accepted too little love and sex in my life, and September Man is continuing to drive home this change.
Celibate for years
OK, so now we keep opening the kimono, let me share with you that for years at a time I've been celibate.
There are a handful of reasons for this I won't go into, but I'll share with you just two.
First is that I had bad patterns with women.
It's not a laughing matter that I had too many drunken hookups as a younger man.
Yeah, sure in your twenties it might be a badge of honor to bang some woman you never even knew her name, but it also created shame and other bad patterns in me.
Also I used women to build up my own self-esteem.
Like pulling up in a flashy car, walking into a room with a sexy woman used to make me feel, what?
The man?
A winner?
Validated?
However you say it, I was using women as a way to feel better about myself, which I needed to end.
Especially when my work was so hard and my mind was so depleted, it mattered most that I built back my mind in the right ways, rather than standing on those boxes.
So I stopped "dating" (well really I've never dated, more hung out), having sex, and even meeting women, because first I needed to get my head right.
The second reason is that I knew this sex transmutation topic is real, and I wanted to keep building my sex energy.
Never masturbated…
Holy cow, we're getting real personal here, aren't we?
But, again, consider this topic is one that nearly every human intimately practices, maybe daily, yet is shameful to talk about.
I remember being on a university trip with a bunch of friends and telling them that I'd never masturbated.
They of course were like, WTF, you're lying.
Truth.
I didn't even realize that was a thing for teenage boys and girls, and I'll avoid going into what patterned this in me. (think childhood sexual experience ala I'll show you mine if you show me yours that went too far)
And while there's more noise to this pattern, one thing I could see is how much this had served me.
See, while other young boys and girls were squirting away much of their greatest sexual energy…
In high school and university I had a ridiculous, ridiculous, ridiculous amount of energy and focus.
I won't say it was because I never fed the chickens.
But I will say that maybe 9 years ago when I was going far deeper into these topics, this was an idea that kept resonating with me.
So I stopped having sex, and fooling around with women and myself… honestly, the best I could 🙂
And kept building the batch.
Over years I got back to sex
But it was conflicted.
I'm not into marriage or kids, nor monogamy, or at least I haven't met the woman who has made me want to be.
So when I started sleeping with women again I didn't know what to do.
I wanted to avoid cumming.
Because I only wanted to have sex in a way that was consistent with my most important energy practices and goals.
Which meant I didn't know how to be with them.
Honest is how I learned to be.
I recruited sex partners honestly
When I met women I did all those things you can learn to do in my program for Meeting Wonder Woman.
Yes, for years I spent time around pick-up artists, training with some of the best, and got pretty good at this craft.
And when I came back to this topic I wanted to do it honestly.
Not just using patterns of influence to easily get a woman to sleep with you.
But to get to know her in a way that I could be honest about what I am looking for in a sexual partner.
Certainly, you can't just walk up to a woman and tell her all this. (although any wonder women reading this, you're getting it straight from the start, if you want to "not-cum" train… 🙂
Believe me, it can be strange enough for me to explain to new people who I am and what I do…
Let alone to tell a woman that you want to build inside her high vibrating energy!
I messed it up plenty of times.
In fact, just like everything else I've learned, I messed up far more times than I got it right.
Yet in doing so I kept refining my "messaging" and kept finding more women who like to "not cum" train.
It's play, it's fun, BUT…
It's sexy.
It's the best sex she and I can imagine.
Because we're not talking here about boring pump and dump missionary sex that destroys all desire.
Or those drunken hookups that women have settled for.
You're using sex to build up energy, to feel the most pleasurable sensations.
And rather than banging away like an animal, you're using sex for making more and more love.
Most importantly for me, instead of blowing it all away, you're channeling this energy into your most important goals.
So, yeah, it is a lot of fun.
But you're also building and transmuting the two highest energies into creating your most magical reality.