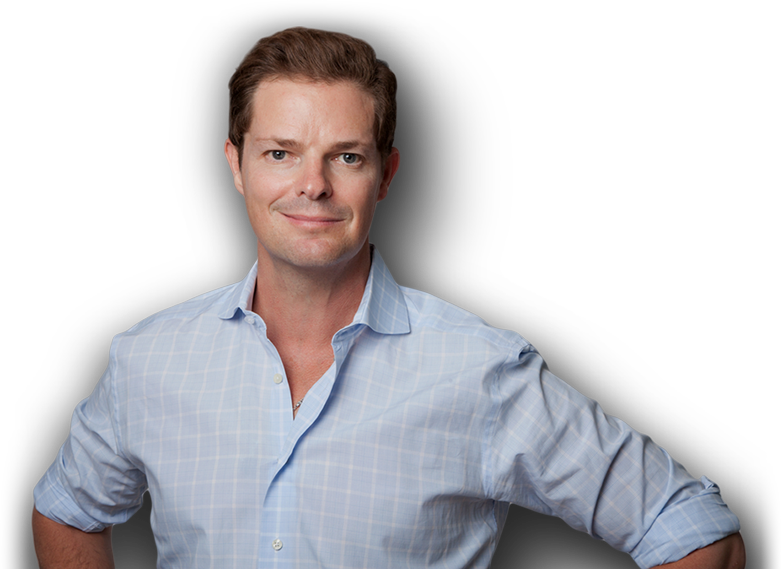 To go for what you truly want, you want someone on your team!

I know I did. I still do.
To win more, like a professional athlete, you want people who can help you unleash your potential.
This is a problem.
There are plenty of "coaches," but few advisors who've played a top game and can advise you in yours.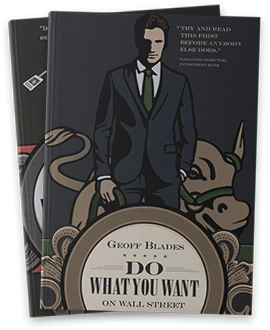 Get The System for Doing What You Want!
Download now the introductory chapters from my book.
Are You Serious?
I mean, really, are you serious about going for what you truly want?
Or are you just feeling stuck?
Or unfulfilled?
Only kindof want to have more in your business, career, or life?
It's all good.
More or less most people feel some of those ways, but few people are willing to change it.
To set their sights on what they truly want.
And lay out a path to make it happen every day.
I'm looking for those rare few.
Who dream massive, know what they deserve, and want to do everything they can to create the business, career, life they truly want.
If that's you, keep reading…
How Do You Go For What You Truly Want?
What does it take when you're aspiring towards massive goals?
How about when you've already "won," but you feel there's so much more in you?
What does it take to keep setting your sights higher and higher?
An illusion is that we reach success, when successful people want to keep reaching.
We want to take it to the next level, find more purpose, fulfill our potential, but often find ourselves stuck not knowing what we want or what to do.
Creating success is hard enough, but how do you take it all the way from here?
I began researching these topics once I was already "successful" at Goldman Sachs dreaming of the career and life I truly wanted.
When I didn't find the right advisors, I became the "someone" I wish could have helped me.
Consulting On Getting What You Want
My life is about transformational leaps, and so too are my clients.
I don't see clients one-off, but partner with clients all the way until they get what they want.
In my books and articles you see a simple method to all of my work—clear intent, systematic process, and winning skills—which also guides my 3 types of consulting:
1. Feeling Amazing:  Why do so many rich and successful people still feel unfulfilled? More success is hardly the answer, but transforming how we think and feel.
2. Go For What You Truly Want: My clients dream to take their careers to the top. Drive their business further, better. Build from the ground-up, faster. Make their impact, global. They are already successful, with their eye on the grander prize!
3. Winning More In Business: Advising leaders isn't enough. In our consulting firm, BLK, we build scalable solutions to "push down" winning processes and skills into their businesses helping everyone win more by getting better.
Connect With Me
I have limited capacity to take on clients, but I'm always looking to connect with "my people" who are going for what they truly want. You know who you are… Reach out.
In our consulting firm BLK we're always looking to meet those special leaders who want to give their firm a winning edge. Meet us here.
What Geoff's Private Clients Have To Say
"A master craftsman, Geoff delivers a rare combination of personal experience and trenchant insight to help you supercharge your life. His passion is infectious. Blades has helped me develop critical tools to harness untapped personal reserves that have put me on a path to exceed stretch career goals." 
— Partner, Consulting Firm
"Success at the highest levels requires never-ending improvement. Geoff not only helps me to keep bringing my best, but to also feel more happy and energized every single day."
— President, Bank
"For two decades I have fervently studied success and worked with top coaches, but when I found myself overwhelmed with information and complexity, Geoff helped me cut through the noise and draw a straight and powerful path to getting what I want in my business and life…TODAY."
— Founder, CEO, Accounting Firm
"I came to Geoff when I was evaluating retirement. Geoff not only helped me quickly reach my decision to stay, he then helped me chart a course for taking my career to an entirely new level. Inside this book you will see some of the secrets that make him my secret weapon for success on Wall Street."
— Partner, Investment Bank
"After a decade of running my own firm and feeling like I was always a step behind, Geoff has me on track to building the business and life I truly love!"
— CEO, Public Relations Firm
"Working with Geoff has been transformational. He has changed the way I pursue specific professional goals, as well as how I think about my life overall. The time we have spent together has been invaluable."
— Partner, Investment Bank
"Geoff is a uniquely thoughtful and effective leader in the field of high achievement. You've been given the opportunity to read his exceptional book towards catalyzing breakout change both personally and professionally. Seize it. If you don't it will be your great loss. It's really that simple."
— Entrepreneur, Business Builder
"Right place right time. Some guys have all the luck. I used these excuses to rationalize my flattened career trajectory. Geoff helped me take calculated steps to break this cycle and reinvent myself, and thereby reattain happiness and fulfillment in my life."
— Principal, Investment Fund
"I cannot say enough about Geoff. He gets to the heart of issues faster than anyone I have ever met. He is undoubtedly an important part of who I have become over these past few years…the best 'me' I have ever been."
— President, Technology Company
"Geoff just gets it. He understands that our ability to achieve rests within our own abilities, and he allows you to unlock it. If you are committed to be your best, then you owe it to yourself to read this guide."
— Managing Director, Investment Bank
"This is not just business for Geoff, it is intensely personal. For as long as I have known him this work has been his obsession, and Geoff has stopped at nothing to build mastery of these topics. Inside this guide you will see the ideas that have worked for him, me, and everyone he works with."
— Founder, CEO, Investment Management Firm