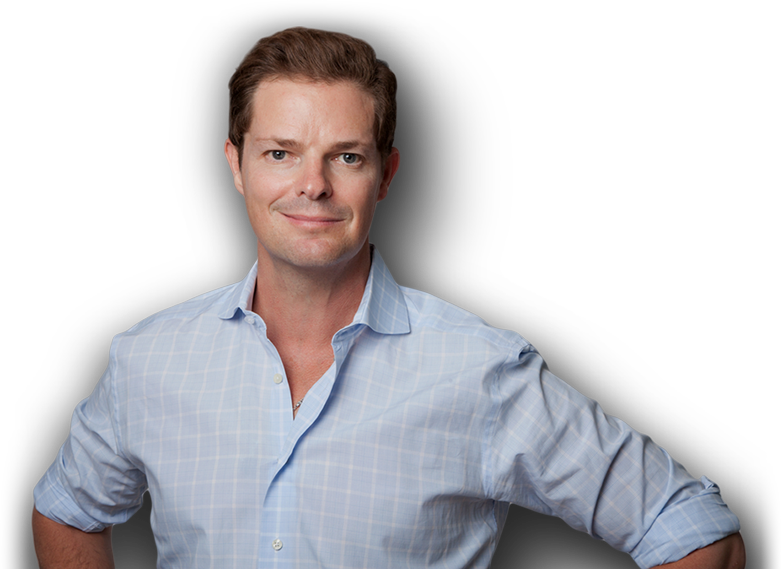 If you're serious about creating the life you truly want, you want someone on your side.

I know I did. I still do.
Just like a professional athlete, if you're looking to unleash your potential, you want the best people on your team.
This is a problem.
While there are plenty of "coaches" around, there are few advisers who have played a top game of their own, and can advise you in yours.
What I Wish Someone Had Done For Me
When I began this work back in 2000, I would have given near anything to have had someone to talk it through with.
I felt very alone. I was confronting new questions in my career and life, and I felt I had no-one to turn to.
When you're working for Goldman Sachs you can hardly just roll up to your local career coach.
So without knowing anyone to go to I did the work myself, over a decade becoming that "someone" I wish I could have sought out.
Advising People On Getting What They Want
I work exclusively on retainer, partnering with my clients to build and execute highly systematic approaches for getting what they want.
This can mean many things:
More winning: Getting promoted. Making more money. Building businesses. Winning influence. My clients pay me to win more.
Rich and successful, but unfulfilled: Fulfillment training is knowing what happiness "really" is, and training it daily. It's simple, but not easy…
Solving challenged marriages: Better communication and new ways of thinking help all marriages, especially those on the brink.
Struggling Minds: I enjoy working with people who "regular" psychology has failed, because I get to show them how easily they can change.
Transformational leaps: This is the core of my life and my work. I love working with people who think massive and go after it!
Consulting Companies On Systematic Winning
My work with leaders showed me that we needed a better way to scale and "push down" solutions into their companies, so I began building a consulting firm, BLK.
We don't do "generic" consulting, we are only focused on one thing—
How do you win more by getting better?
We've just gotten started, but here's some of the things we're doing:
Leaving a big bank and starting a firm: From scratch. How?
Starting a hedge, VC or private equity fund: How do you leave a job and build a firm? How do you

master

the sale to close your fund bigger and in record time?
Transforming banks and investment shops: We have deep expertise on Wall Street, and love optimizing every aspect of the machines.
Dynamic companies: We're focused on the hardest topics of leadership, culture, skills and team building, as well as big transitions.
Private equity: Transforming portfolio companies. Not hiding behind "operating partners," but systematically transforming companies… and multiples.
Engage With Us
I have limited capacity to take on new clients, but I'm always looking to engage with smart people who are focused on these topics.
I only work on retainer for 12+ month projects, and only where it's clear we can create at least 10X our fee in value.
If you're into getting what you want and you think we might enjoy connecting, please check in with me on the contact page.